The Pitch/camping site "Camping an der Oder" for up to 70 caravans/motorhomes or tents is beautifully located on a park-like site with large open space and old trees directly on the Oder River (see market plan).
The price is 5,- € per day per plot, pitch or tent, regardless of the number of people and is valid until the following day 11 am.
Car parking space and awning are included. Please pay within 15 minutes after arrival at the cash desk of the blue gas station
and place the receipt behind the windshield of your camper or car (for caravans). In case of a tent please show the
Present the receipt to the security service during a check without being asked. Failure to pay may result in a vehicle blockade and a ban from the premises.
What other visitors say about Camping on the Oder say
Power columns with 64 connections, CEE sockets with 230V and 16A, 1,- € for 2 kWh

Fresh water column (May-October) 1,- € for 100 liters

Disposal station (2,- € per disposal) with drive-over drain with flushing for the emptying of fixed tanks as well as a disposal column for the emptying and flushing of cassette toilets

Fireplace with seating directly on the Oder
Waste disposal (free of charge)
Campground directly on the Odra river/below the trees
Security by 24h security guard, lighting and video surveillance on the entire premises
Toilet and shower
Toilets and a shower are located about 150m away at Poland Market Hohenwutzen and can be used free of charge. You can get the key against deposit (10 €, 50 PLN, ID or driver's license) at the blue gas station.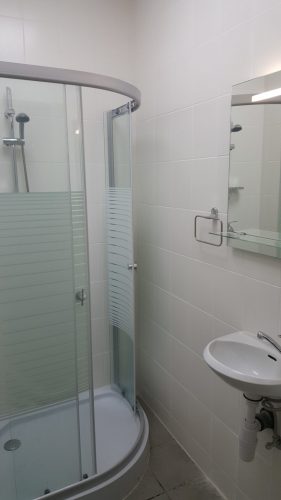 The pitch/camping site "Camping an der Oder" has also in winter open for you throughout the day. Please note that from November till April the fresh water column is turned off and the disposal station can only be used to a limited extent. The sanitary facilities and power columns are in operation all year round.
As dry winter storage we recommend the inexpensive offer of Mr. Stenzel, Tel. 0173/ 60 33 049 in 16248 Lunow- Stolzenhagen, only 15 minutes away from our pitch. More info also under this link: 
https://www.kleinanzeigen.de/s-anzeige/wohnmobil-oldtimer-youngtimer-stellplatz-winterquartier-halle/2460690293-197-26699